MUSIC REPORT »
All of today's top music news stories
Aerosmith guitarist Joe Perry reportedly collapsed backstage following a special guest appearance at...
Iron Maiden shared the exciting news with American and Canadian fans that they will be crossing the ...
National News
Local News
Sports News
Marvel Comics legend Stan Lee has died at the age of 95.

A recently defeated Republican congressman says the late Sen. John McCain's vote against repealing the Affordable Care Act is to blame for the Democratic takeover of the House

A court decision means that they may have an answer by Wednesday.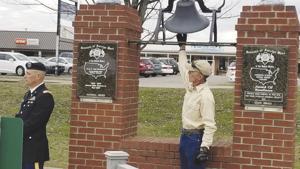 Veterans Day in Murray; Parade, other events honor efforts of those who served
MURRAY — National Guard veteran Jesse Ordonez had two duties Sunday afternoon as he watched the an...