MUSIC REPORT »
All of today's top music news stories
Robert Plant shared his thoughts on Led Zeppelin's upcoming 50th anniversary celebrations in a new i...
The team behind Jimi Hendrix is streaming a previously-unreleased studio version of 'Lover Man' as t...
National News
Local News
Sports News
Corker could challenge Blackburn in Tennessee GOP primary race.

This national conversation has a ways to go before becoming a national movement.

Trump will be leading the U.S. delegation and attending Sunday's close.
Senior Activities
Activities and menus for the week of Feb. 26 through March 2 have been released. ...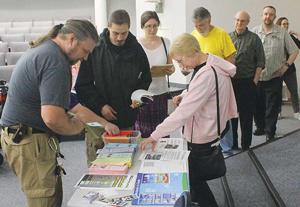 Murray Skywarn Spotters class attracts larger crowd than expected
MURRAY — Calloway County Emergency Management Director Bill Call said he was pleasantly surprised ...